May26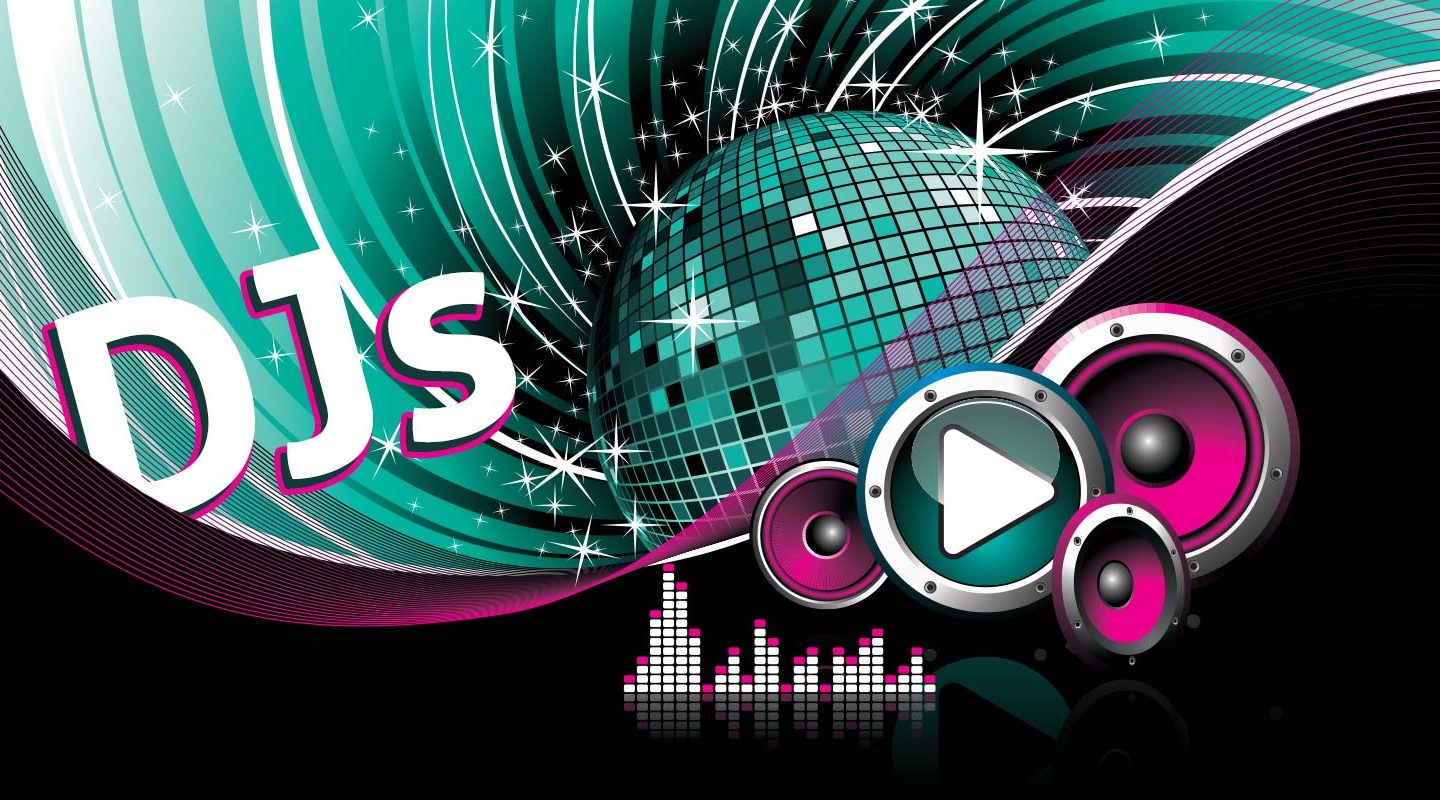 Back in the simple days of booking DJs the only decisions event planners needed to make was deciding if they wanted them to speak or simply play music. They were considered a budget saving alternative to the more desirable live talent – the party bands.
But the industry trends changed to unveil how the mighty personality and skill of one DJ can be just as dynamic in comparison to a full band assembly. DJs like David Guetta and Paul Oakenfold were just a few of the top talent proving that DJs were more than living jukeboxes. The event planning industry took notice of their potential versatility as DJs started filling stadiums and acting as headliners. The DJ genre quickly took the advantage over the standard musical act as the desire for talent customization grew within the event world.
Styles of DJ acts come in almost as many varieties as the event themes they seek to enhance. Booking the right DJ for your next corporate event can make the difference between a mediocre or great experience for your guests. Understanding the pros and cons of each DJ format T. Skorman Productions offers can make an event planner's day a lot easier, and give guests an unforgettable experience.
When Meeting Professionals Should Book a DJ for a Corporate Event:
Need Adaptable Variety: Top talent DJs carry an extensive music library that allows them to adapt to the audience's mood. The vast options can also allow more control of the playlist for the event planner, if their client wants to base their selections surrounding particular styles and themes.
Timing is of the Essence: DJs make setting up and strike a breeze due to not needing a lot of equipment for a performance. They also take up less space then a typical band, which makes them adaptable to any venue.
When Event Planners Should Avoid Booking Traditional DJs for Corporate Events:
Need Strong Visual Appeal: Traditional DJs aren't generally meant to be the center of attention at an event. The right DJ can enhance an atmosphere, but they can't carry the same captivating stage presence as a larger band.
Event Has A Traditional Vision: There are clients that book exclusive talent for professional events because of the "wow" factor, and want the audience to see an act that showcases the investment they've made. The typical DJ setup cannot create the same expensive feel for an event that even a smaller band can.
The amazing thing about the entertainment field is how the industry will adapt to meet the demand of audiences' desire for variety. DJ acts are finding ways to differentiate themselves to heighten their appeal.
It can be exhausting trying to find the best DJ concept that will wow your audiences within the client's budget, which is why we're here to service that need to professional planners and production professionals by providing interesting variations that elevate the common stereotype of the DJ. In order to help you navigate the most popular types of DJ possibilities through the T. Skorman Productions team, we've developed a list of the top 6 DJ acts corporate clients want event planners to book.
Standard Corporate Event DJ
This option is the traditional DJ setup that is typically used for the music selection as background to the atmosphere. A key to making this simpler act into a bigger splash is timing within the event, so the DJ is prepared to set the appropriate mood for the audience. Planners also find the most success when they communicate song list options and mention if there are other musical acts involved in the event. This will prevent your guests from getting burned out on repeat songs since all acts generally work off of the same song request list.
Benefits:
The appeal of this lower maintenance act is that they are a cost effective option when planners have a need for live entertainment. They are also a more reliable and adaptable music solution than simply playing a playlist over the speakers.
Limits:
Experience and professionalism play a key role for any type of talent act, but is extremely important when choosing the right traditional DJ. These acts aren't typically very memorable for guests, but an inexperienced DJ can change that in the worst ways.
Interactive DJs
This DJ concept is a more energetic take on the Standard DJ. These artists can act as your event's musical MC and motivate the crowd to get up on their feet. When there's a need for high-energy interaction that's affordable, this is the go-to for many corporate event clients.
Benefits:
These energetic DJs offer an interactive element that can fit into a variety of areas for an event. A good choice will have a personable, outgoing personality that elevates their presence from being a fly on the wall to a memorable facilitator.
Limits:
Their effectiveness at an event is based on their personality. When an audience just wants to dance, they don't want their music constantly interrupted by the DJ's input. When choosing the best DJ for a client, our team looks for balance in a DJ's portfolio that showcases good judgment in reading a crowd, so their engagement isn't overpowering the experience.
Dueling DJs
This high-energy act provides an engaging live performance that puts the audience in the middle of a DJ battle that never happens the same way twice. The audience members are put in control of choosing the next track through social media as the DJs use their talent and personality to prove which is the ultimate beat master. There are fun surprises throughout the battle as they lead audience members in high-energy dance moves and other interactive moments in this center stage act.
Benefits:
This DJ concept is an incredibly unique experience that never happens the same way twice. The connection between the team and the audience creates an engaging vibe that stimulates the crowd visually and socially.
Limits:
This interaction does come at a higher price than the typical DJ act given that the act provides more to the audience through setup, personality, and engagement. The full package can end up costing just as much as booking a full band.
DJ/Band Combos
Bringing together the best of both act styles into one unique experience is a solution that the event industry is calling for more often. The customizable nature allows clients to pick and choose how many musicians are needed outside of the DJ, and what instrumentation they want to go with his/her beats. A popular example among event planners turning to our talent agency for a combo act is Project DJ Slam.
Benefits:
This high energy mix can be adapted to meet the needs of any event planner that wants a unique experience. Guests get the visual excitement of live musicians, but also the diverse variety and interaction that DJs are known for.
Limits:
This style is less adaptable to venue space and requires more cost than most are looking for when in the market for a DJ option, but it can be a great sell to a client if they are interested in an alternative to booking a band for their corporate event.
Alternative DJ Solutions for Professional Planners
Headliner DJs
This is a popular option for events appealing to the younger generations especially with the rise of attendance at electronica and EDM festivals. Event planners tend to book headliner DJs like David Guetta, Paul Oakenfold, Calvin Harris, and Zedd when they want the draw of a celebrity with an energetic party feel.
The growth and future of the DJ genre is innovation. Niche event talent and technology solutions are popping up more often then ever on our talent database to solve specific problems that professional event planners face.
Event Entertainment Issue: Strict Noise Ordinance or Very Limited Volume Level Allowed
Solution: Silent Party USA
This T. Skorman service allows guests to enjoy the dance floor with a personal experience through wireless headphones. Throughout the event two DJs are playing different styles of music on separate channels, giving the guest the option of choosing which genre they would prefer to enjoy. The experience is even more entertaining for the wallflowers witnessing the spectacle this creates on the dance floor.
It's a breakthrough solution event planners are enjoying to provide entertainment that won't disturb hotel guests, neighbors, or the cops.
How Silent Party Works
Event Entertainment Issue: Lots of Space for Entertainment to Fill
Solution: Strolling DJ
When event planners need a presence that will fill a room, they like to book the Strolling DJ. The DJ will play the audience's energetic beats as he/she moves around the room or stage on a floating platform to add a visual dynamic that draws the guests' attention.
The options and variety of the DJ have evolved quickly within the past few years, and isn't stopping anytime soon. Check out the T. Skorman Productions Event Entertainment Database as we continue to add more variations and technology to service your needs. Plus, feel free to give us a call if you still need help deciding on the best option for your next corporate event. As always, our production team is here to make your decisions easier when it comes to booking corporate and celebrity talent.