Aug18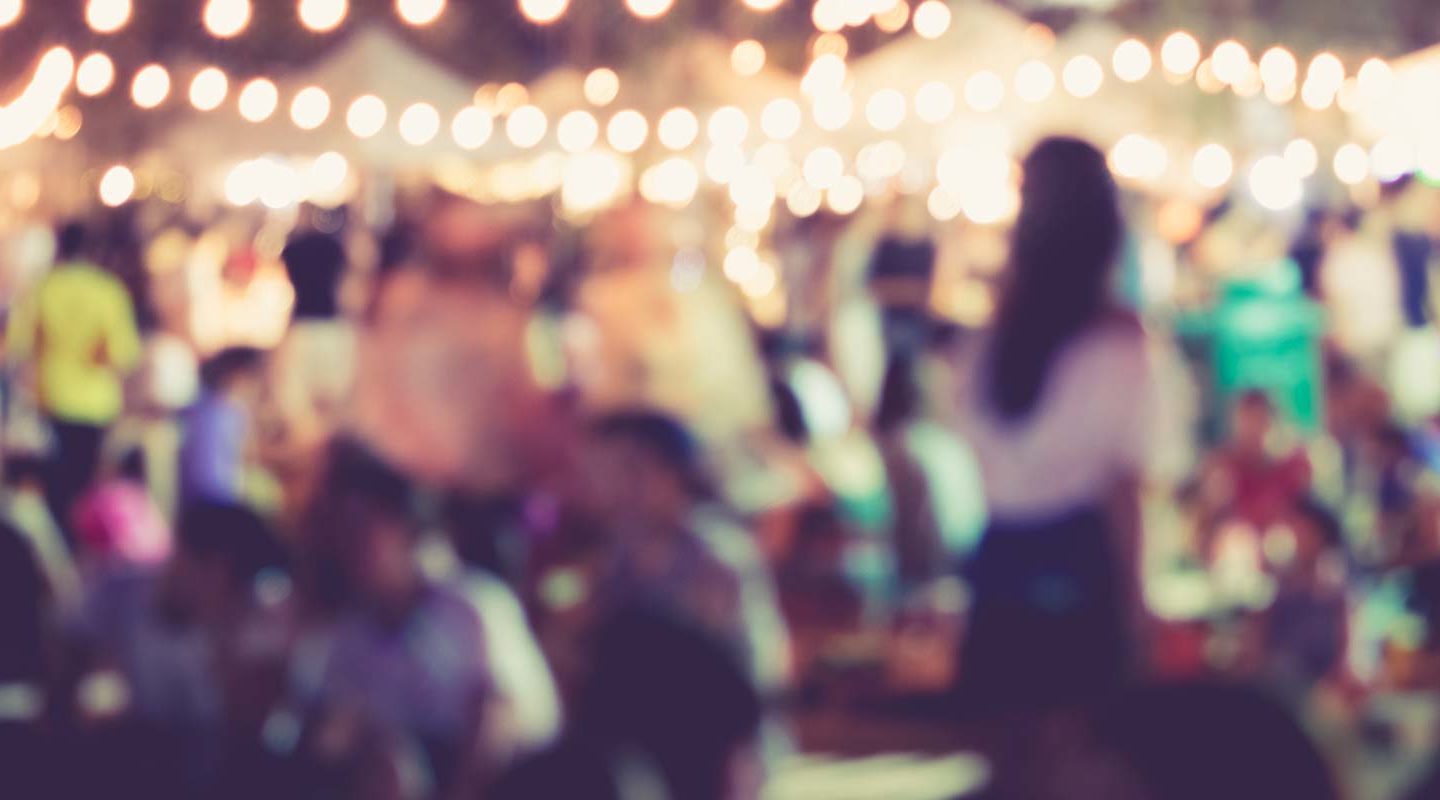 Providing talent and entertainment at your next outdoor event can enhance and create a memorable experience, but also comes with its own set of considerations. When booking outdoor events the initial concerns production managers and producers will need to consider include noise levels, weather contingencies, amenity access, and the unique requirements for certain types of performance acts.
Here are a few basic tips to prepare event planners for the most commonly encountered hurdles when including outdoor entertainment.
Atmosphere & Stage Elements
Site inspections are incredibly important for outdoor events. The main site isn't the only area you should survey. The surrounding neighborhood should be evaluated as well. Taking the time to educate yourself on the local noise ordinances and other restrictions is important to do early on in the process to avoid potential headaches or embarrassing situations during the event.
In sites with noise restrictions, the time of the event and day of the week may determine what type of entertainment will work best. Some event sites have restrictions on the decibel (db) level that exist at all times. The site visit should always happen in the early stages of planning the entertainment to avoid getting your client's hopes set on that exciting 10-piece dance band with a horn section when an act that uses acoustic instruments is really your best option. This might even be the perfect spot to consider a "silent DJ" party, to avoid an issue altogether.
Site Visit Questions Every Production Manager and Event Professional Should Keep in Mind:
How late can you make noise?
Do you need a permit for music? How long will it take for the local area to grant it?
Are there noise level restrictions or a decibel level maximum?
Are vehicles included in time restrictions—can everyone load out after the gig?
A common element that is sometimes overlooked during site inspections are the entertainment logistics outside of the actual performance. Evaluating if the production team will have access to all of the elements they will need for the proper setup and strike procedures will minimize surprises on show day.
Pro Tips for a Smooth Outdoor Event Load In, Setup, and Strike
On average, plan for a musical act/band to need three hours to set up and perform a sound check prior to the start of the event. This also allows them time to change into stage attire and move their vehicles to an appropriate location after load-in. Bands are not easily moved should last minute weather issues occur, so any decisions about using an indoor backup location should be made before load-in to avoid any delays to their start time.
Trucks and vans will need a concrete drivable pathway to access the performance area. For beach events, plywood may be needed to roll the equipment from the closest paved area to the stage. For celebrity talent, the access to these paths should also be evaluated with the security team to make sure guests and outsiders do not have access to the pathway, since the talent will most likely take the same route to the stage.
Speaker cabinets and tripods for speakers and lights require a plywood or concrete surface for proper installation. Substitutions of any kind cannot support the weight to ensure a safe setup for guests. Electronic equipment cannot be set directly on the ground or in sand. There must be a stage, concrete surface, or waterproof area for all equipment.
A sprinkler system can be just as dangerous as a thunderstorm. Awareness of the stage placement is important if the area doesn't already have a fixed stage, such as an amphitheater or other permanent outdoor performance space.
With weather elements, all outdoor event staff should be aware of what to do in case of inclement weather prior to the event. This is where it comes in handy to have a talent coordinator on site to address any weather concerns with the band and stage crew.
Generally, the process is the same whether you're using celebrity talent for an outdoor event, or exclusive corporate entertainers. The performers' first priority is to protect their equipment and themselves. It is extremely important to make sure the band has everything they need to quickly recover from the weather. Neglecting to provide the proper equipment and plan can leave your client responsible for damages.
The Most Important Inclement Weather Elements Production Teams Must Provide Outdoor Event Performers
Proper waterproof coverage for gear.
Identify safe and secure areas for gear, show crew, and performers to stay until the situation clears.
Inform show crew and performers the specific weather contingencies for the venue.
Inform security of their part in the plan to make sure gear and artists are safe and out of reach of guests. This is especially important when booking celebrity talent.
Clearly identify points of contact – entertainment liaison, stage manager, production manager, tech director, event planner – that the artist will speak with to determine what performance is possible after the weather is clear.
When Bad Weather Strikes…
The band will stop performing at the first sign of lightning or threatening weather.
The band and stage crew will move/cover their equipment to prevent damage.
The performer will go to a designated safe area until the weather passes.
Once the situations has cleared the performer — or performance liaison — will work with the client to determine performance options.
Green Room Elements
Dressing room and catering concerns for outdoor events are generally addressed during the initial negotiating stages. Some performers can break near the stage with a supply of water and chairs and require very little, but others (such as costumed or celebrity acts), require a private dressing room. This allows them to change clothes after load in and a private space for meals and breaks away from the client and guests.
If a client would like the performers to use a tent as a dressing room it is extremely important to address what needs to be included in the setup. Besides tables, chairs, and access to a secure restroom, keep safety in mind too. Lighting for the tent is an important safety concern that is easy to overlook until the last minute. Celebrity talent will almost always require an air-conditioned private dressing room with a private restroom.
Creating outdoor events requires extra attention but they have the potential to provide a special guest experience. The smoother show days start with the right details being addressed during site visits, production meetings, and entertainment negotiations early in the planning stages.
The T. Skorman Production team has produced and coordinated entertainment for a variety of scenarios for outdoor events over the past 30+ years. Please contact our friendly team if you need an extra pair of expert eyes at your client's site visit. Getting things started off on the right foot is our favorite part of the entertainment production process.