Paul Creighton, CSEP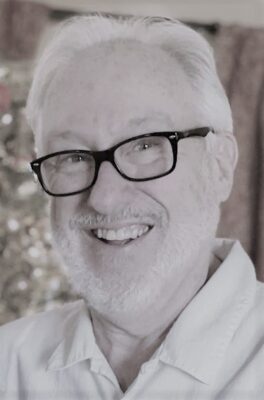 It's been 25 months since the event industry was shut down by the Covid pandemic and the full scope of the damage will be debated for years to come. It seems small to discuss the effects on our own industry when around the world, millions of lives were lost or uprooted in a manner not seen since WWII. But we are in the event industry, so reflection feels necessary.
First, congratulations for surviving the past 2 years. This was no small feat. The paths we took were varied. Those who embraced the virtual world thrived. Magicians and Mentalists have had record years. Bands and musicians largely did not. People who carried no inventory were more fortunate than rental companies with warehouses full of equipment they couldn't move. For many the PPP loans were essential. But no matter how you survived, huge numbers of our people were laid off, furloughed, or released outright.
T. Skorman survived because our 37 years in business gave us a financial stability that many of the younger companies did not have. We also had the ability and the resources to pivot to the virtual world. Those businesses that survived are here because we are resilient and passionate about events and entertainment. What we do is important – bringing smiles to people's faces. I am confident that this need will not go away.
At the same time the pandemic revealed the worst sides of our industry. It exposed the lack of professionalism that we tolerate as an industry. Many of us negotiate out of fear instead of strength, worried that someone else will get a piece of business that we "need". Over and over, we hear the stories of people walking away from work already done without getting paid. Until we agree that we need to be paid for our work, instead of on "spec", this will not change. Even now with business roaring back, the same stories are heard. Everyone is understaffed, business is even more last minute, and most of us are frazzled. Replacing the staff we lost is going to be difficult. Many of the young professionals have found other jobs in other industries and are discovering that you don't have to work 80 hours a week. They won't be easy to replace until we adjust the pay scale and raise our prices accordingly.
All of us at T. Skorman are grateful to continue assisting our event partners as we have for the past 38 years. And our hope is that we learned from the experience, especially these three things:
• Continue to embrace the "we're all in this together" spirit that got us through the pandemic.
• Spend more time as an industry focused on presenting a professional front – through stronger contracts, higher ethical standards, and working from strength – not fear.
• Encourage the younger professionals among us so that they have a strong business base to build on as they continue their journey through the event industry.
We belong to an exciting business that rewards creativity and passion. We at T. Skorman are optimistic for the future and want work with our industry friends to make it better for everyone.