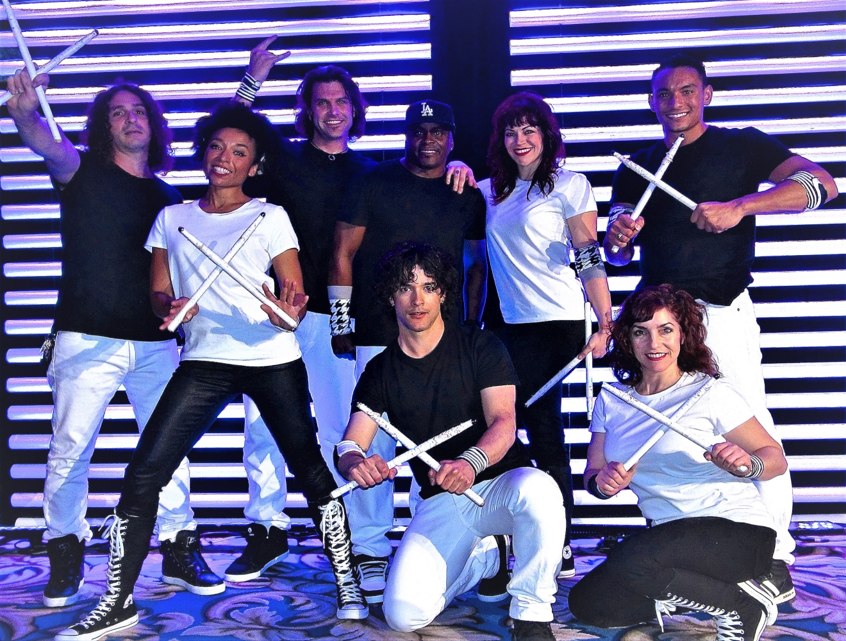 Rhythm Extreme is THE go-to act for business meetings, award ceremonies or after-dinner shows, Rhythm Extreme has brought their hi-energy stomp-like performance to events around the world for over 20 years. Eye-opening routines, audience participation, custom productions using a client's own products – the possibilities are endless with Rhythm Extreme.
With large casts in both Los Angeles and Orlando, Rhythm Extreme truly is Corporate America's #1 Rhythmic Performance Troupe. They've performed hundreds of shows at top venues around the USA and all over the world.
People everywhere are drawn to and fascinated by Rhythm! Rhythm Extreme's shows are filled with drumming, tapping, banging, slamming, spinning and burning beats! Not only do we use real drums, but we also create our infectious beats with oil drums, trash cans, buckets, brooms, hockey sticks, prescription bottles, BBQ grills, forks, spoons and lots of other everyday ordinary objects. Give us ANYTHING and we'll use it to make rhythm!
Rhythm Extreme has the Beat!
See Them in Action
Media Kit
Click to download associated materials.