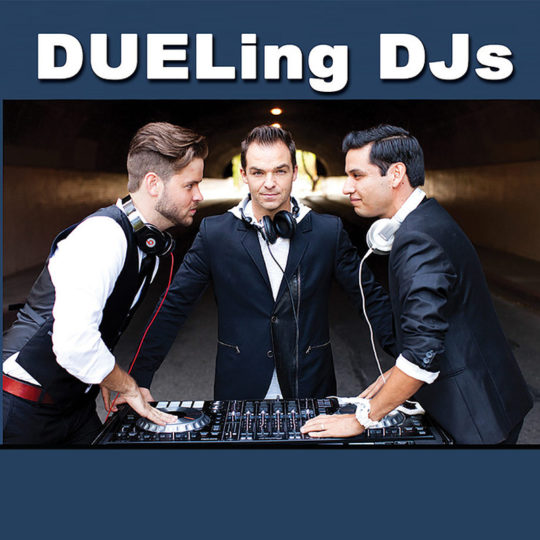 The Dueling DJ's is an interactive, energetic and engaging live performance where the crowd becomes the main attraction! By utilizing social media, The Dueling DJ's puts the power of picking the next track into the hands of the party goers. Of course, that's just the tip of the iceberg. These DJ's are skilled beat mixers who will battle each other right before your very eyes then turn their attention to the audience to lead them in interactive, high energy dance moves.
This incredible experience is the brainchild of DJ CoryLive from American Idol, The Voice and Dancing with the Stars. Our DJ's have shared the stage with the likes of Pitbull, Justin Timberlake, Jay Z, Katy Perry, Usher, Cee-Lo Green, Lenny Kravitz, Luke Bryan, One Republic and have performed at the Super Bowl, The Emmy Awards and Oscars' Governors' Balls along with traveling the globe entertaining crowds on almost every continent. The Dueling DJ's transcends the DJ/Crowd environment and create a unique live event experience. Originality Personified/Never Duplicated… The Dueling DJ's!
See Them in Action
Media Kit
Click to download associated materials.