The Special Event 2013 – Creation of an Opening General Session
In a culture of tweets and posts, today's audiences are increasingly accustomed to communication in short, direct bursts of information. It has never been more important for meeting professionals to tailor a keynote speaker's message to directly reach their unique audience.
Simply hiring speakers to deliver a presentation that may have been created for a general audience is not enough – customization is the key. This is where an experienced producer comes in. They can work with the speaker to direct their message and presentation to the specific audience. This was the case with The Special Event 2013. The Opening General Session for this year was produced by Connie Riley CMP CSEP, and Paul Creighton CSEP of T. Skorman Productions. READ MORE
FOREIGNER Rocks NYE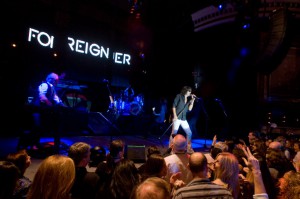 < Foreigner was one of many acts that performed at the Venetian Resort and Casino in Las Vegas for their Rockin New Years Eve Celebration. This 70's & 80's band tore it up with a 75 minute set of iconic rock standards like "Cold As Ice", "Feels Like The First Time", "Hot Blooded" and many more.
Event producer Ted Skorman said "dollar for dollar, Foreigner is one of the great acts in the business today. Their music crosses all age ranges, and the guys in the band know how special events are supposed to be done.".
For more information on Foreigner or any of the other 150 celebrity acts that T. Skorman books every year, please contact your TSP representative.
READY FOR A PARTY? so is . . .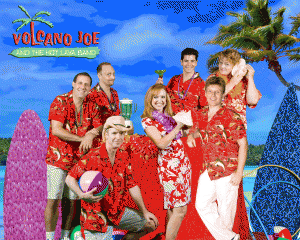 Volcano Joe & the Hot Lava Band
Spring is just around the corner and that means resorts from Florida to Puerto Rico and the Bahamas to Grand Caymen and beyond are hopping with pool and beach side events. Volcano Joe combines the best in beach and dance music with unmatched audience participation and a non-stop format.LEARN MORE
ACOUSTIC JOE Setting the Mood

The sun is setting, you have a cool drink in your hand and it's the end of a day of harried meetings. As you near the pool you make out the words of you favorite song accompanied by acoustic guitars and soft percussion. How do you feel? Let ACOUSTIC JOE take your guests to the same place. LEARN MORE
Attention Orlando NACE Friends!

Join Connie Riley CMP CSEP, our original "Wonder Woman" of event entertainment & production, at #NACEES2013 as she shares her expertise in entertainment production & career development in the industry! SIGN UP
Looking Forward
The election is over, the New Year is upon us, and we're happy to report that it appears that corporate America is no longer sitting on the sidelines trying to decide whether to spend money and plan events.
2013 is shaping up to be an exciting year with an increased interest in customized entertainment and celebrity talent. As we continue our 29th year of service, T. Skorman stands ready to partner with you on your entertainment needs, whether here in Florida, across the country, or more and more, around the world.