Feb03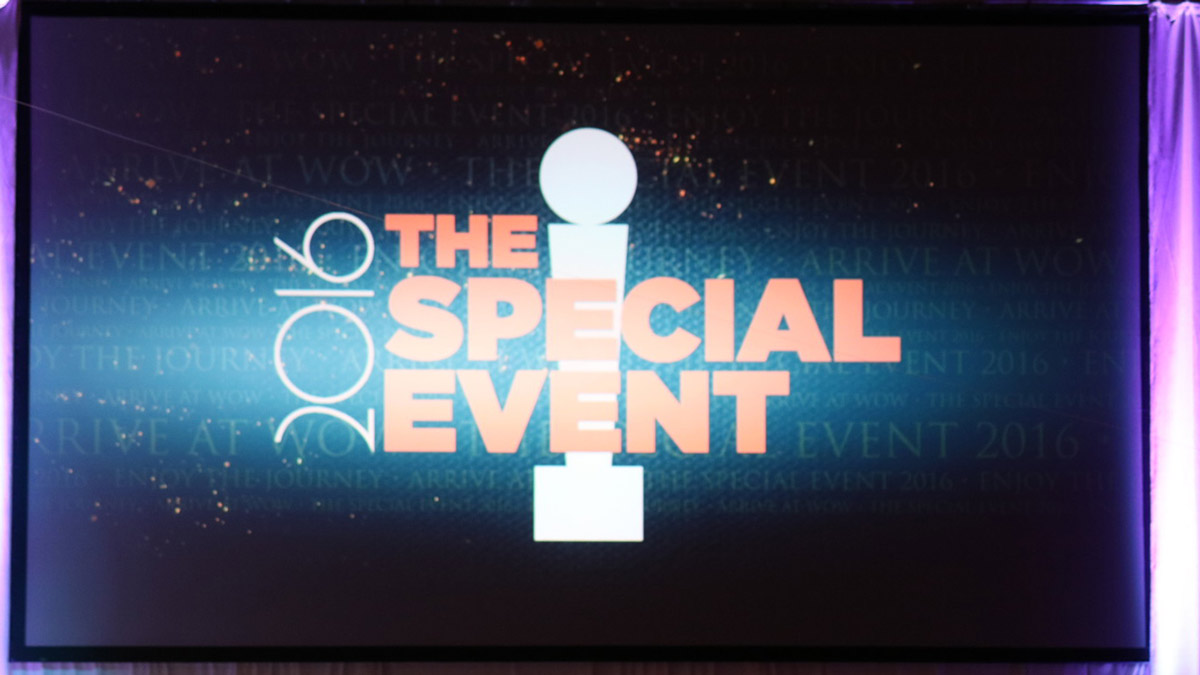 The T. Skorman Productions team has been involved with the The Special Event© for more than 20 years. This year had it's own set of unique highlights. It's always great to have the biggest education and tradeshow event in our industry right here in our own backyard, and work with the best professionals in the business to make TSE2016 a success. Check out our list of highlights below and let us know which of these were your favorite.
Opening General Session. Connie Riley, CMP CSEP and Gabrielle Mourino co-chaired the talent portion of this event and their hard work (with production co-chair Heidi Brumbach/Technisch Creative) made an unforgettable opening for our peers in the special event industry.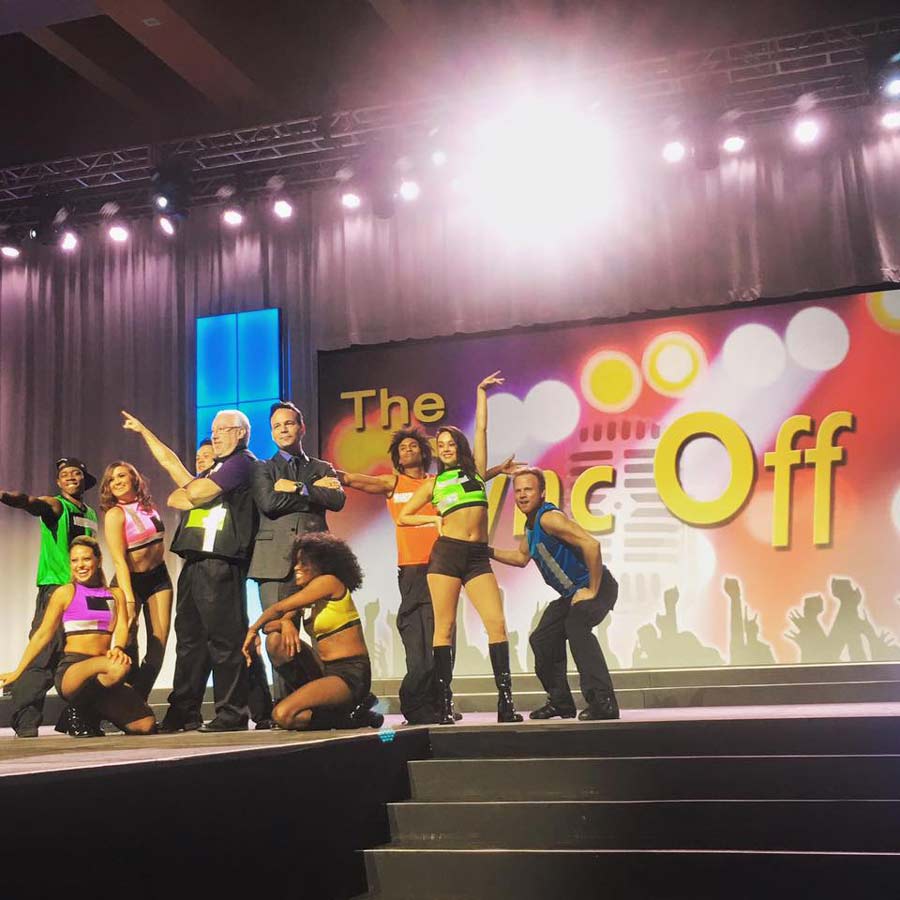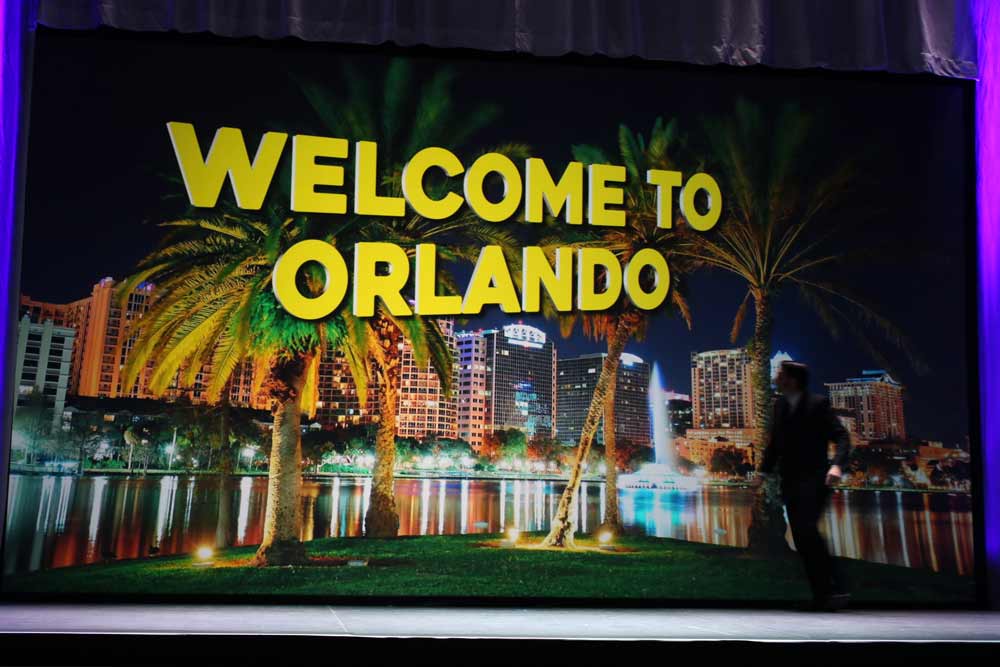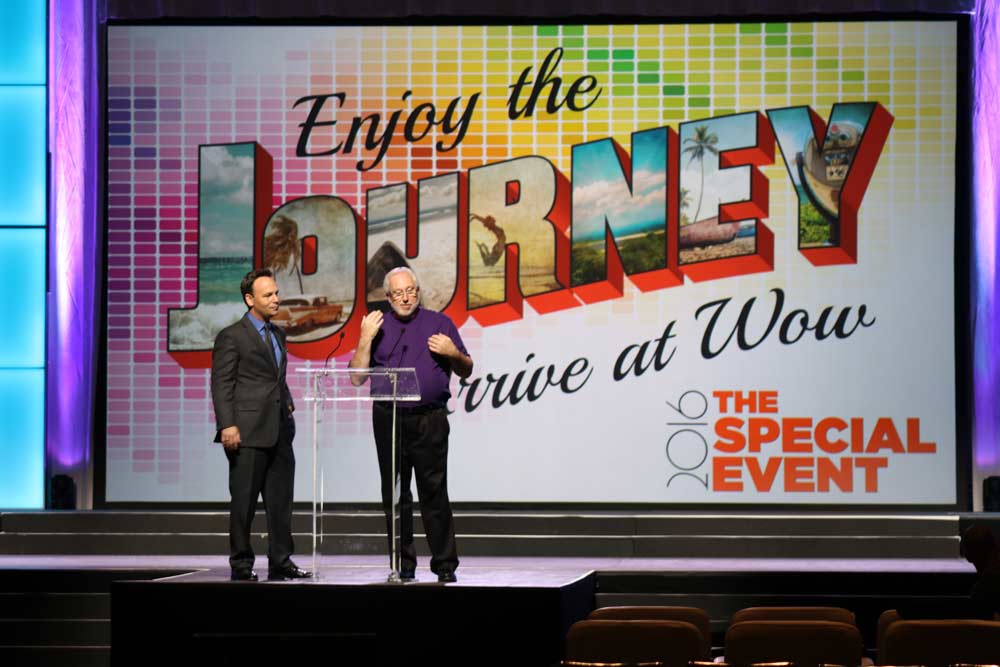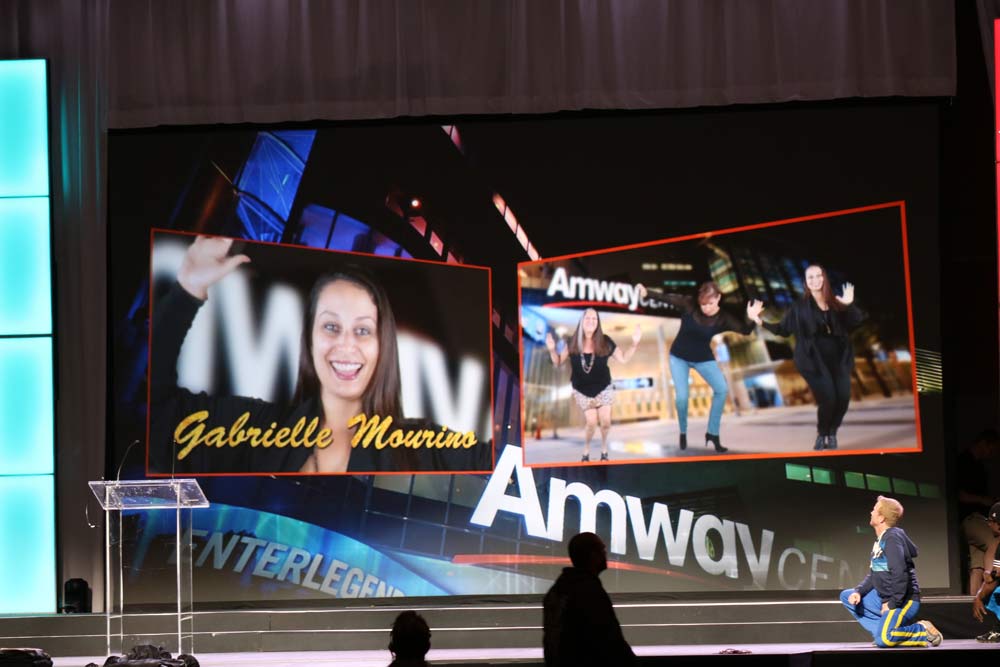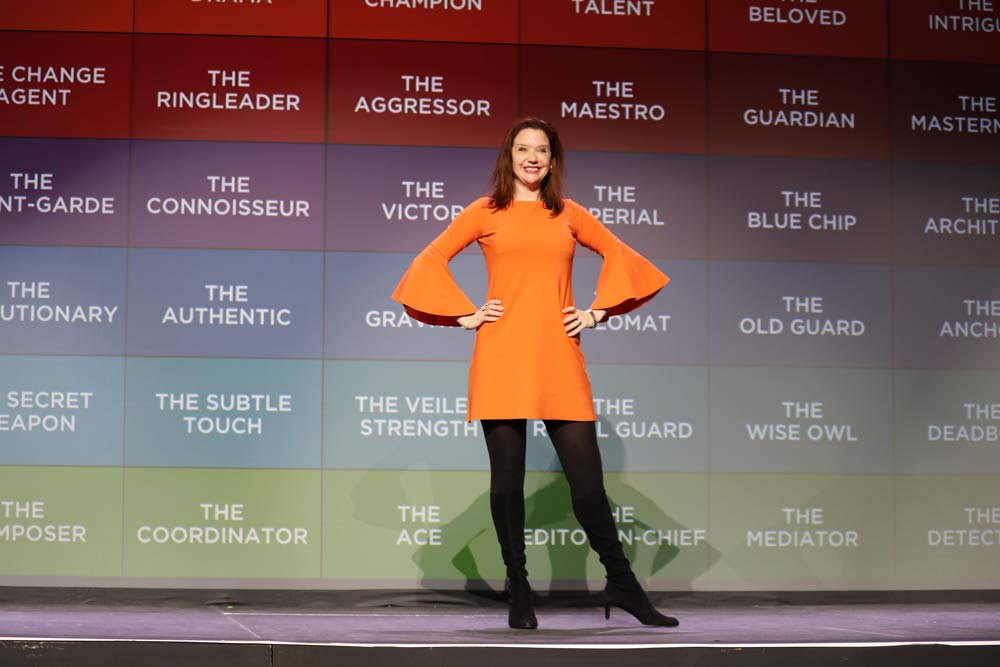 The Opening Parade. One of the best highlights from the Opening General Session was bringing back the tradition of the entertainment parade guiding guests to the tradeshow floor.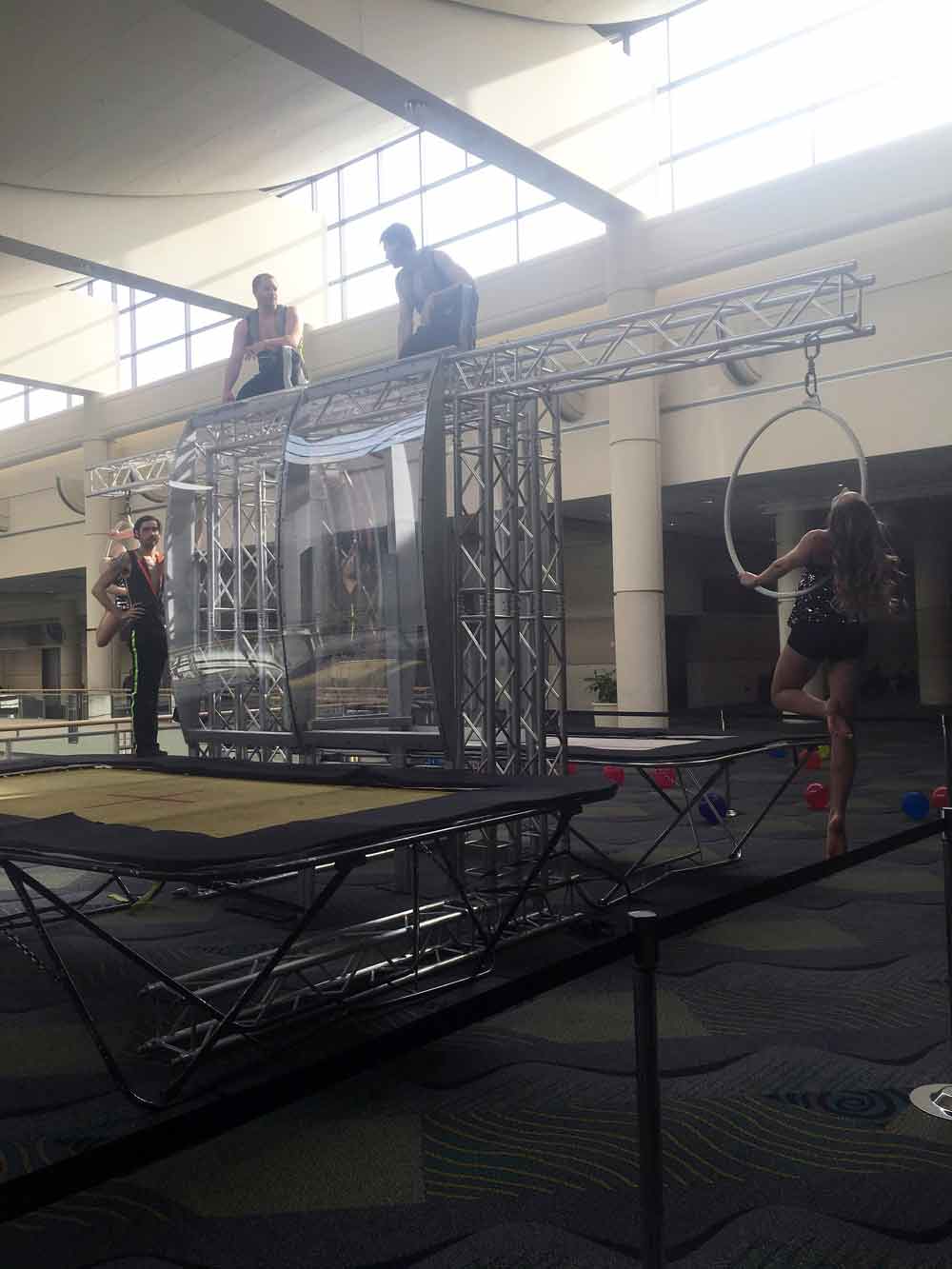 The AntiGravity team utilized their Trampoline Wall, Gravitron Sphere, Skip Stilts and Unicycle Act while attendees paraded to the opening of the tradeshow.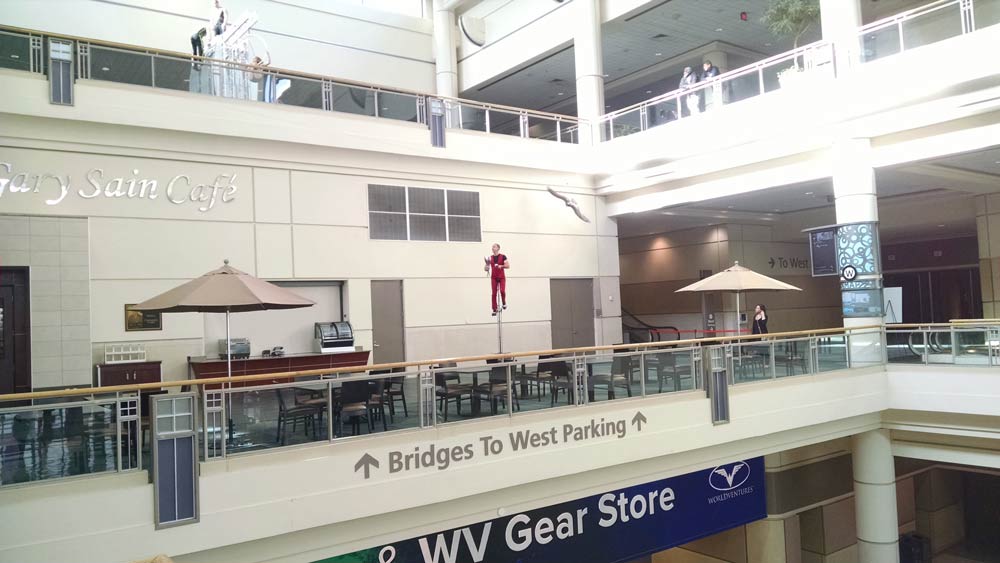 Attendees also loved Phantasmagoria's LED Poi Act and being led by Star Studded Productions' hoverboarders and flag guides.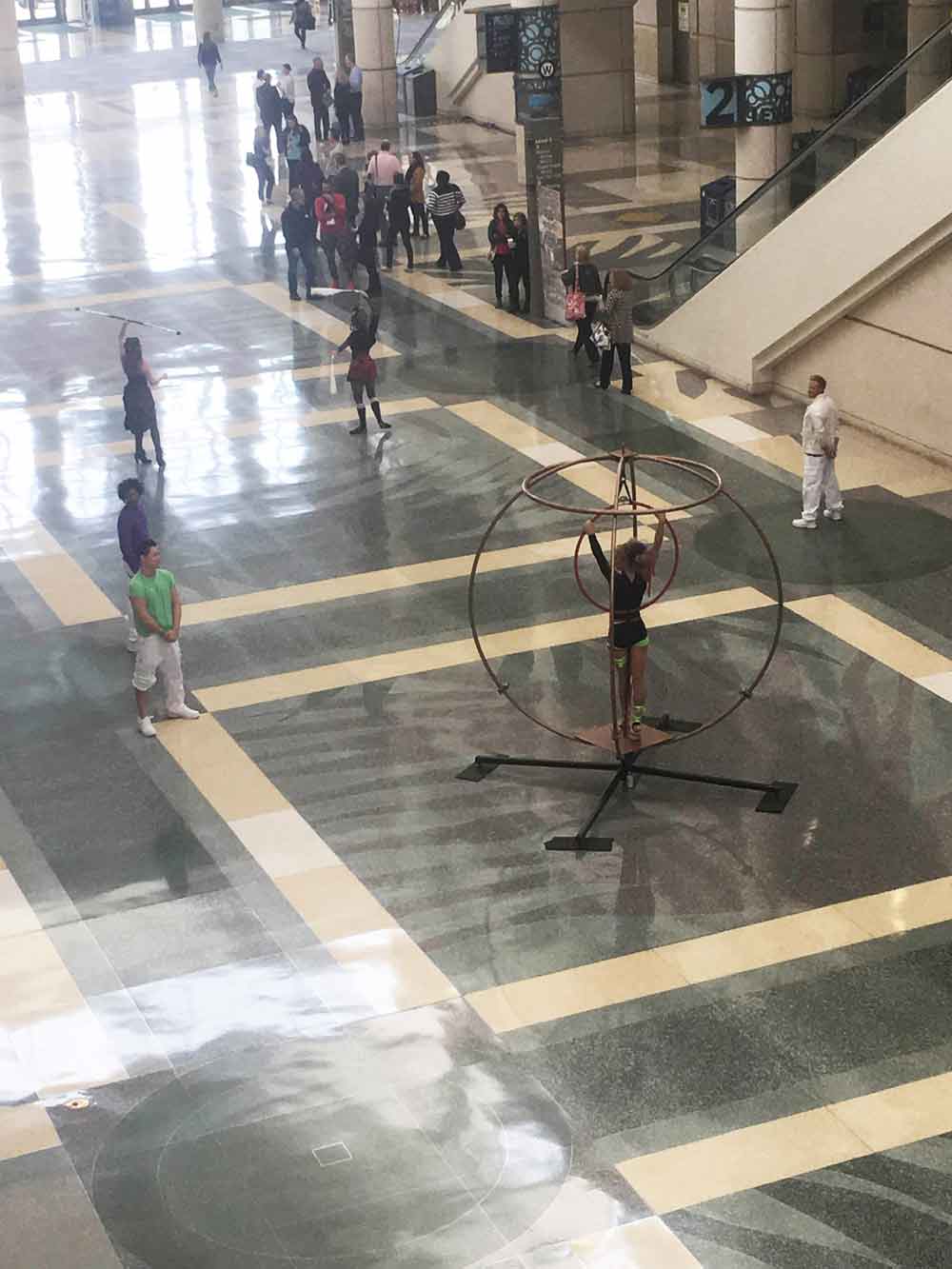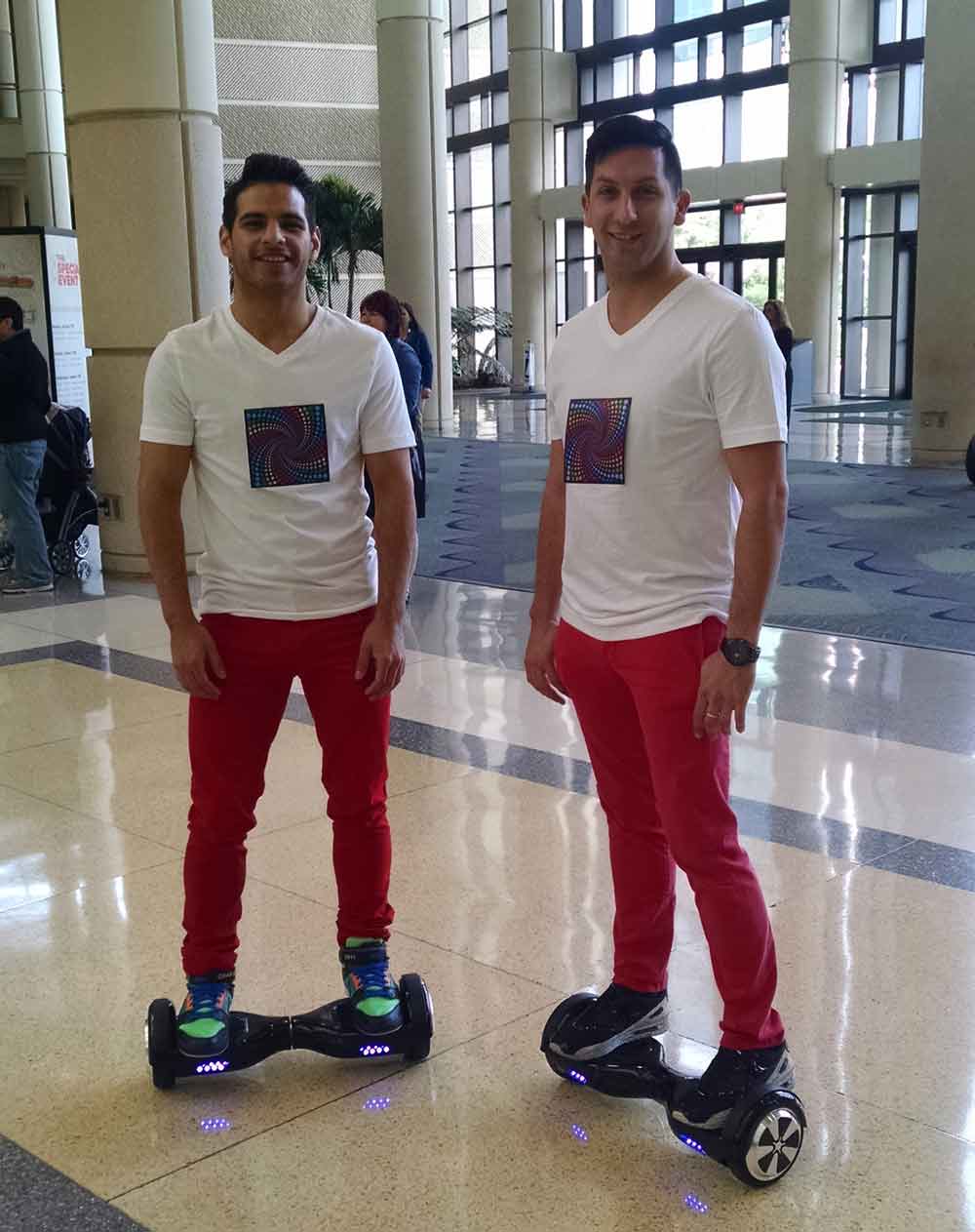 The T. Skorman Strolling Piano man was the final act guest enjoyed before entering the tradeshow.
The 2016 Gala Awards
The Gala Awards was another highlight that involved the teamwork of Connie and Gabby as co-chairs to pull off an incredible evening honoring the stars of the special event industry. One honor we are particularly proud of is seeing our favorite choreographer/producer, Fred Tallaksen, earn his first Special Event Gala Award. He partnered with Andrea Michaels and Extraordinary Events to win Best Event Entertainment Concept and Execution ($25,000-$100,000). Fred is the creative mind and artistic director behind our popular corporate acts Rhythm Extreme, Light Force, Extreme Beam and XPosé.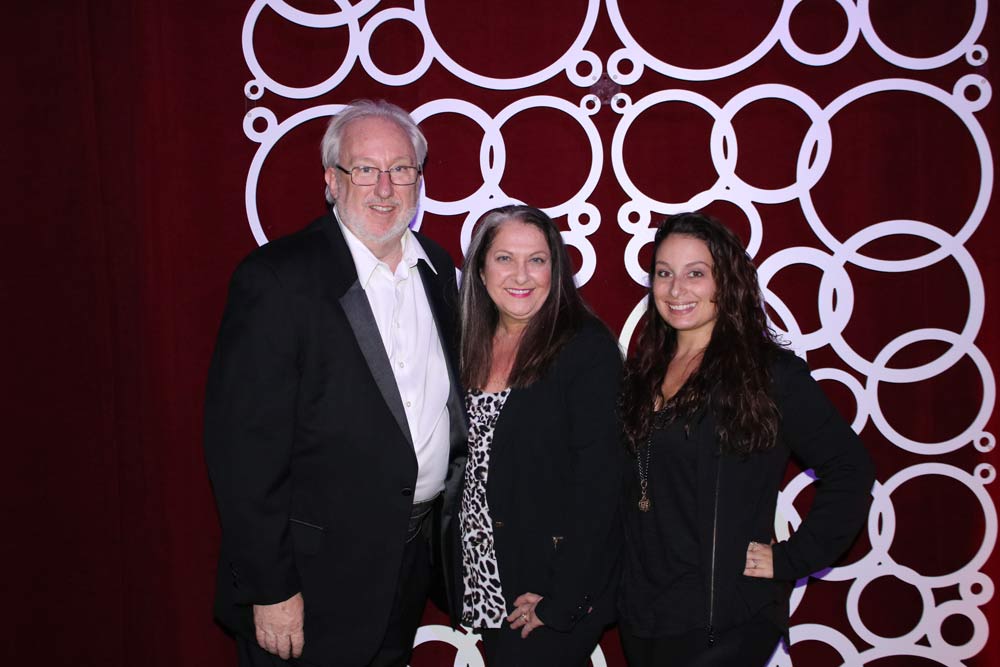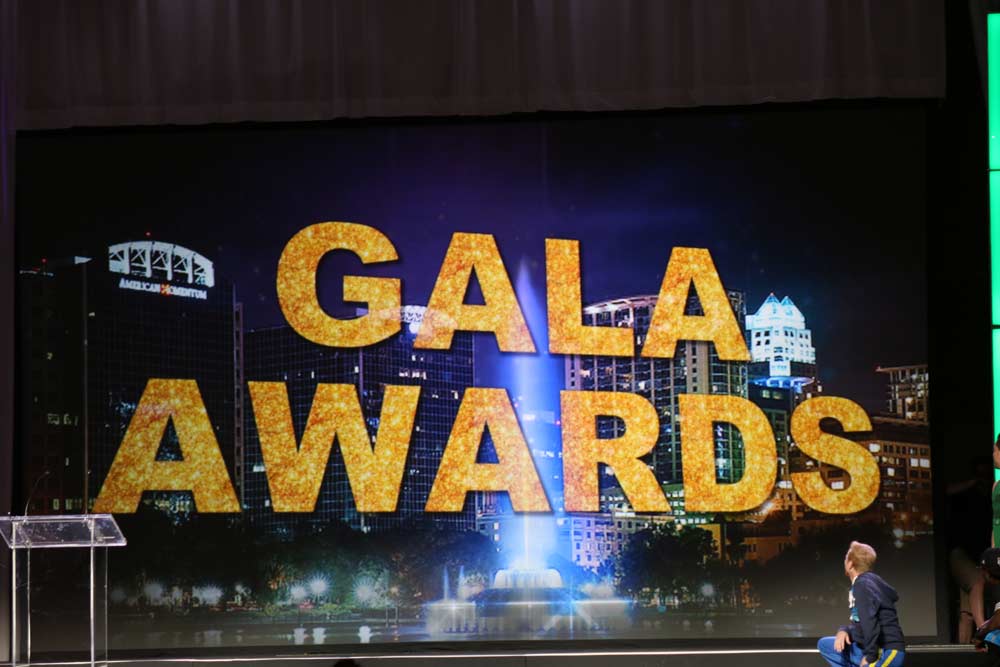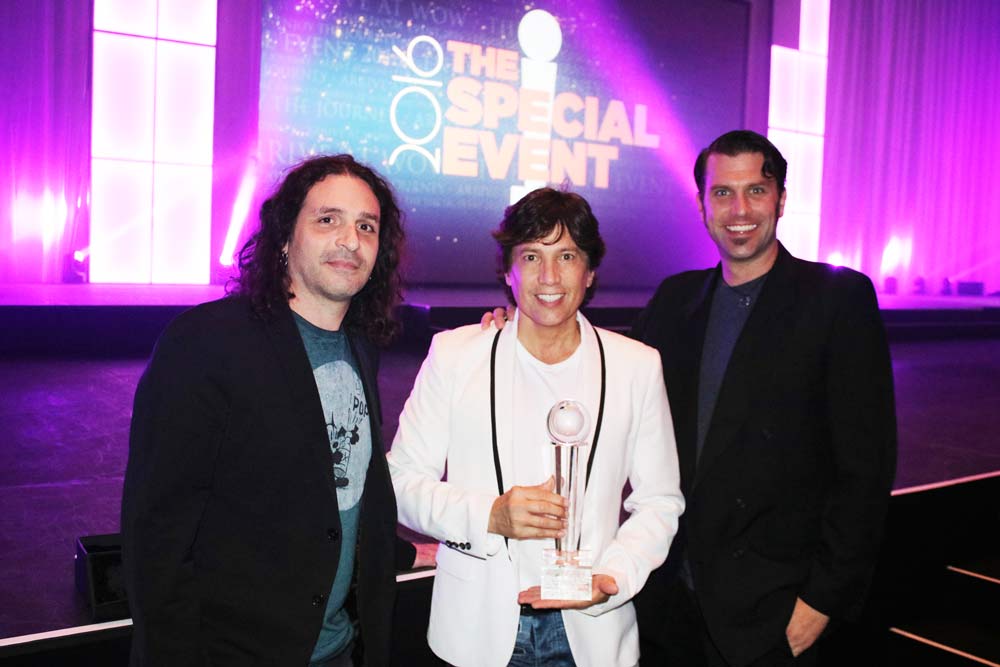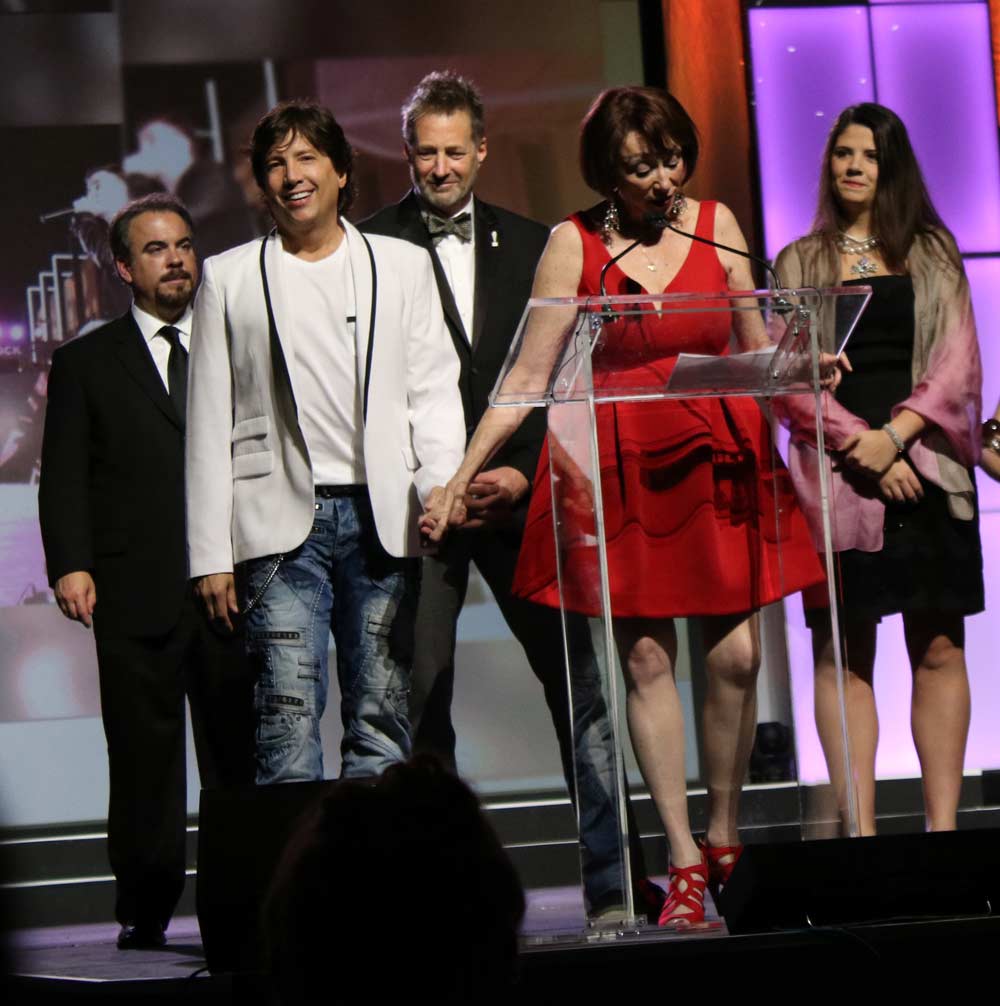 The newest member to our T. Skorman family, Vintage Vinyl performed during the opening reception before the Gala Awards Show began.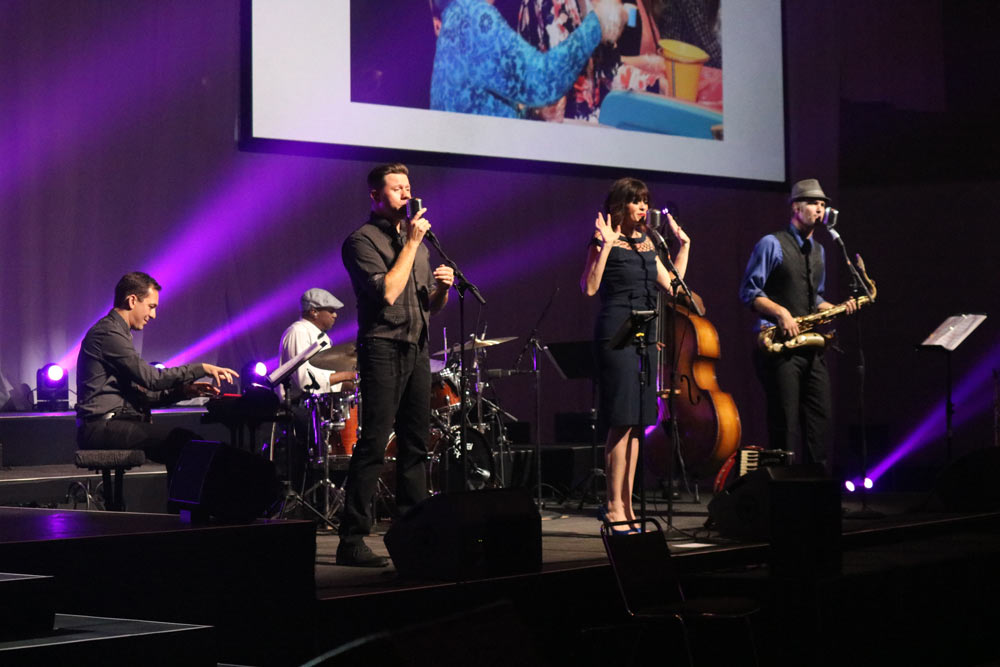 T. Skorman Productions act X Posé opened the Gala 2016 awards with custom imaging for TSE2016.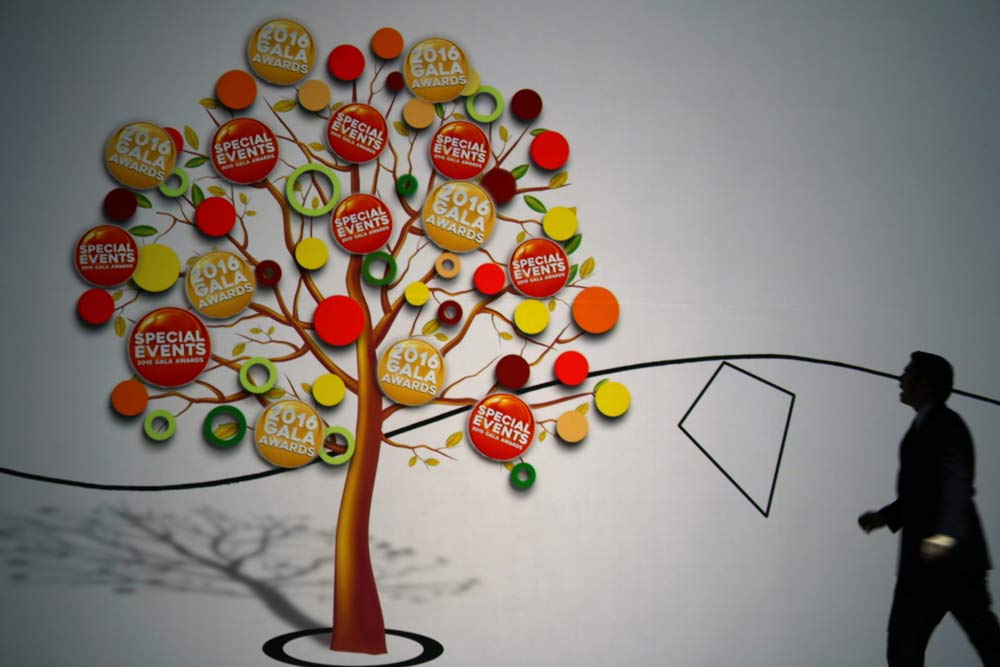 Paul's Session. The educational section of TSE is always an honor to be a part of. Paul shared an interactive session filled with advice and great stories on helping professionals "Take Back Their Special Event Career."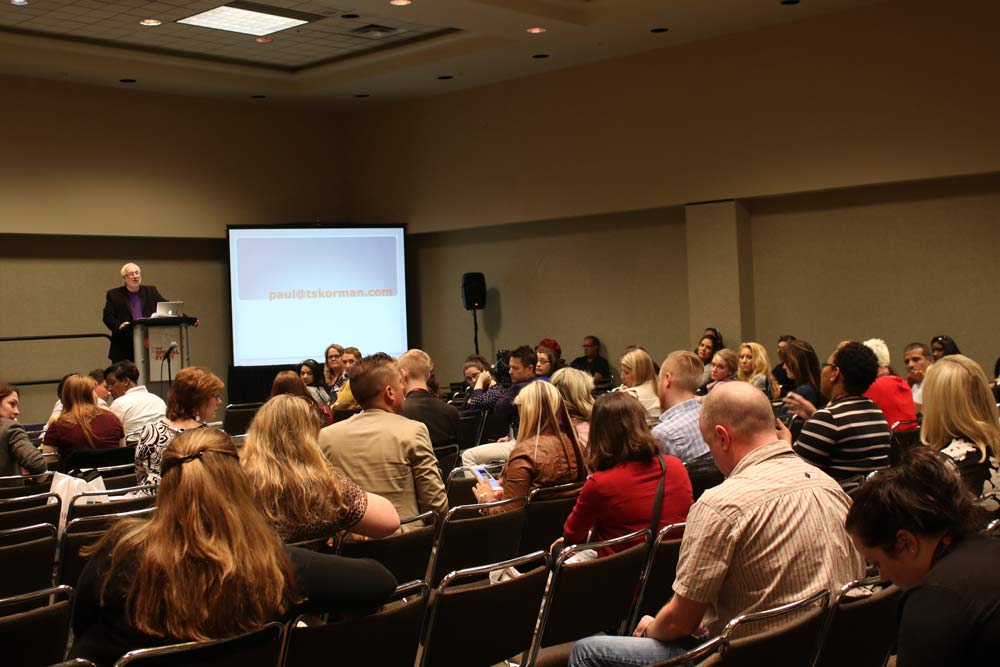 Overall it was a great event that reminded us why we love this industry. The year will go by fast, and we can't wait to see what TSE2017 will include next year.